Euclid Probe Kit
Regular price

Sale price

$25.00
Update! - All euclids are now 24v capable - whether your system voltage is 3.3v, 5v or 24v (replacing inductive probe) the euclid can handle it!

The highly accurate and magnetically coupled Z probe for your 3D printer, laser and CNC machine. Check it out in action below.
There are so many different bed sensing options out there, so why Euclid?
Direct Surface Sensing

Swap out your surface for glass, textured, PEI, PEX, Blue Tape, whatever! Euclid can sense them all

Reliable Probing

Even at a 10mm/s probe speed, standard deviation is .0021 in a sample size of 50 probes
Direct sensing of the bed - not affected by bed magnets, humidity,
No servo needed, no waiting between probes, no settle time - probe quickly and without failure

Reliable Deployment

Polarized Magnets for one-way docking
Circuit is completed through magnets - if docking fails for whatever reason, printer can detect and error
Atomized docking components are pre-made for any application - simply add geometry to attach to your machine and enjoy tried&tested geometry

Durable

Switches are standard industrial switches used in a wide variety of applications
Docking the probe allows significant toolhead clearance when not in use
No moving parts are installed while machine is in use - nothing to get caught during an errant print or if the sensing pin decides to drop and catch things on its own
https://twitter.com/LukesLaboratory/status/1420766762547748865
 Included: 
2x Euclid PCB's
2x Polarized Magnet Pairs
4x Flathead Screws for magnet mounting
1x JST-XH 3position header
1x Omron Switch
Check out the github here: https://github.com/nionio6915/Euclid_Probe
All purchases support the original creator
Installation notes:
The holes for installing the board on the printer are sized for m2.5 screws. There is enough PCB space to drill out for m3 clearance hole.
Share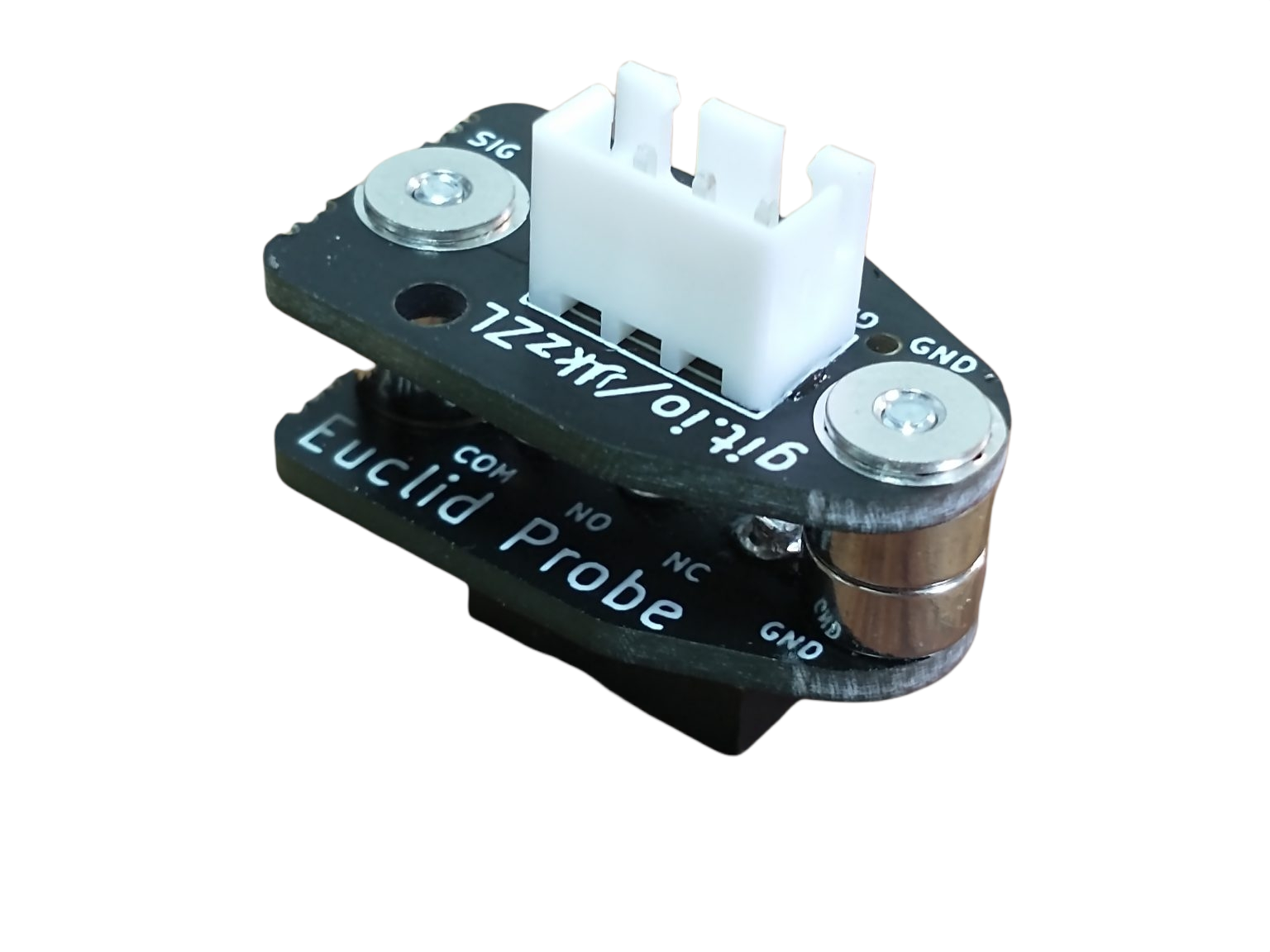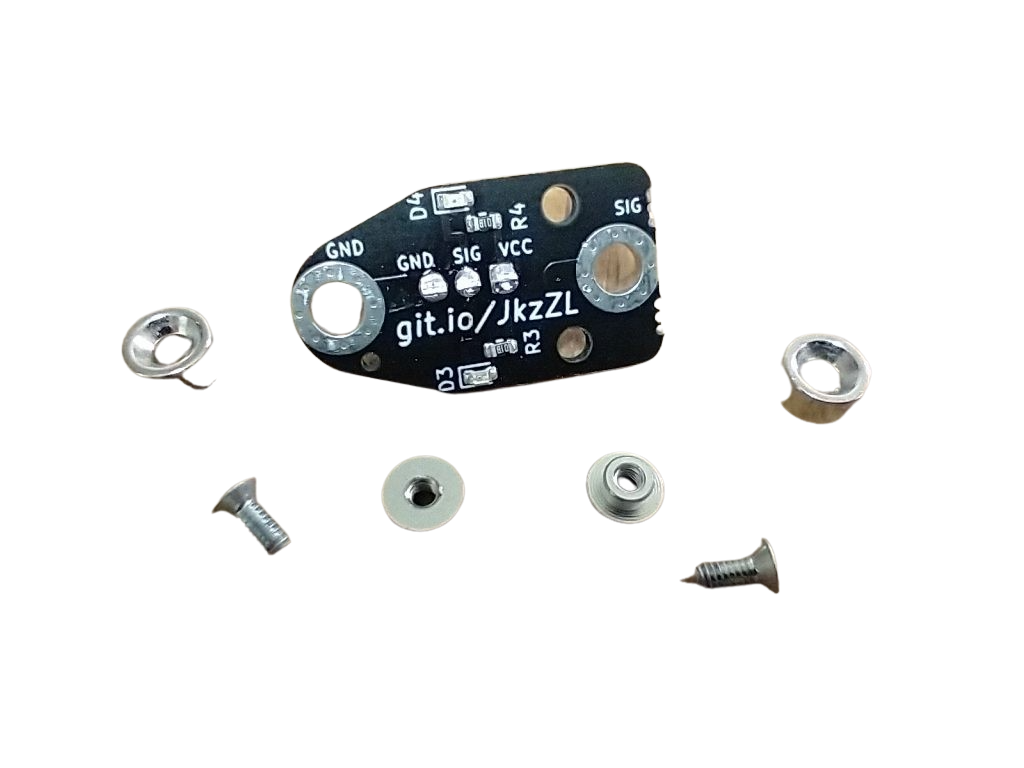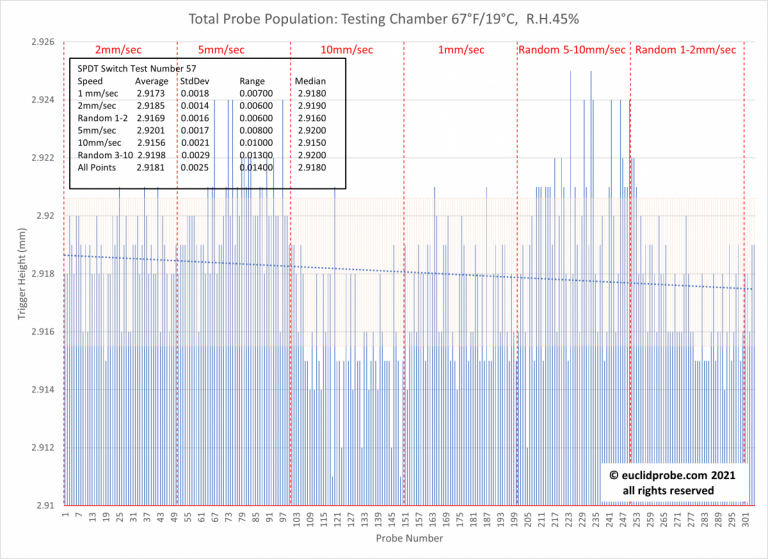 clean simple well documented
Luke was quick to ship. Euclid probe is well documented and works great!
This thing is sweet!
I got the assembled one because I'm lazy. It came with everything I needed to get this x5sa up to snuff. I can get a 15 x 15 mesh in klipper on any surface. Also, I have not gotten around to creating macros and a mount for the docking station and have to grab it manually after homing. I forget sometimes and it will fly across the room. Hasn't broken yet!
Exactly as expected.
These are electronic parts, so you pretty much know what to expect when they arrive. Everything was package well, everything was in the order. Absolutely no hassle and was delivered quickly Will buy from Luke's Laboratory again.
Awesome customer support
The customer support is top notch. There was a delay and I notified and given options to receive a different variation of the product, refund, or the estimated wait time for the product. I chose to wait and received the product earlier than expected. This was with out me reaching out to ask. Great communication and courtesy. I will definitely order from here again.
Thank you.
Fast shipment / great transaction
Easy to find what I was looking for and received quickly.